Accommodations
The Mission Inn Hotel & Spa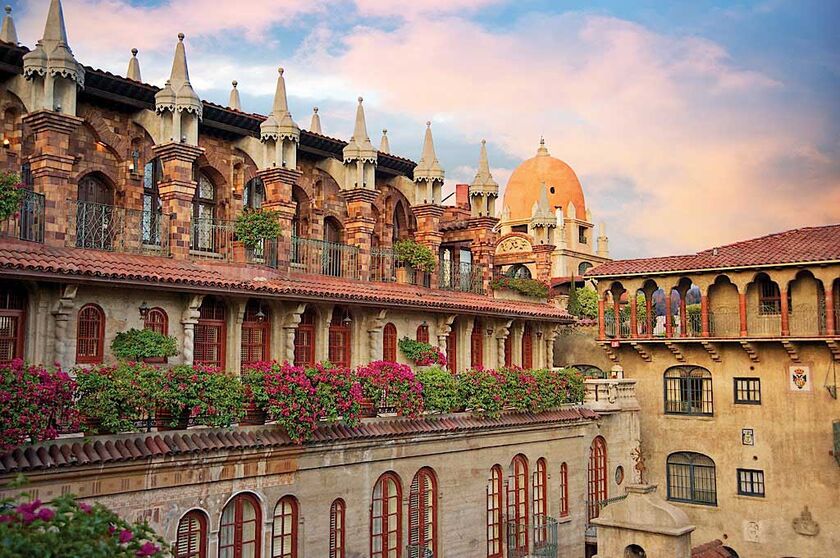 3649 Mission Inn Avenue, Riverside, CA 92501
(951) 784-0300
The Bride and Groom have blocked a limited amount of rooms at special rates for you all. Please call the reservation desk and tell them you would like to book a room for the night of the wedding (September 28,2018), the block is under the "Vigano-Hurst Wedding".
Menu Options
Menu Options
Here is a detailed description of the menu options seen on the RSVP card. Please write your initial(s) next to the icon that sounds best to you! Not seen on the RSVP card is the kids meal options specifically for the children in the wedding.
Starter- Kenter Farms Local Blend Fresh salad served with mixed greens, strawberries, red onions, toasted pecans, goat cheese, and your choice of two dressings (bride & grooms favorites).
Chicken- Rosemary Chicken Breast with in a horseradish demiglaze sauce, served with garlic mashed potatoes, and roasted seasonal vegetables.
Salmon- Filet of King Salmon served with a pesto sauce, garlic mashed potatoes, and roasted seasonal vegetables. (gluten free)
Vegetarian- Penne Athena; house made penne pasta served with sun dried tomatoes, artichoke hearts, and black olives.
________________________________________________________
Kids Meal- Macaroni & Cheese, Chicken Fingers, fruit cup, and milk.