Meet the Girls
Pearl Lekas - Matron of Honor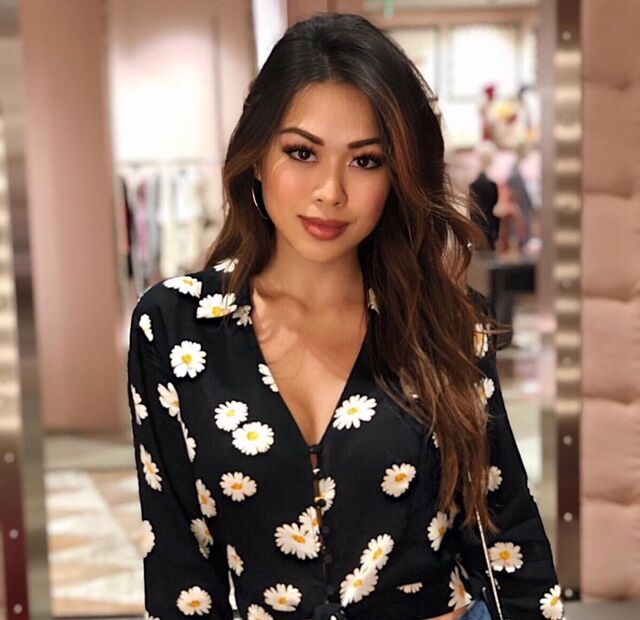 Pearl - Kat's best friend, Matron of Honor, and #1 go to gal. Pearl is incredibly smart, undoubtedly beautiful, and the sweetest/most genuine person you will ever meet. She spends a majority of her time slaying the OC Real Estate market with her hubby, practicing yoga, eating at OC's hottest healthy food joints, and for the past two years holding Kat's hand through every single wedding hurdle. Pearl and her very lucky husband Shane recently graduated from the Newly Wed Club and are enjoying their second year of marital bliss...who else feels the baby fever!?
Pearl & Kat met close to a decade ago while working at a short lived seafood restaurant, Spicy Crab. It's unconfirmed if any work actually happened while the two were on the clock, but memories and tips were made and that's all that matters, right? The two share many memories old and new! Kat looks forward to their almost weekly FaceTime dates that go easily over an hour talking about... cats and how Pearl forgot to eat lunch.
Krysten Lawhead - Bridesmaid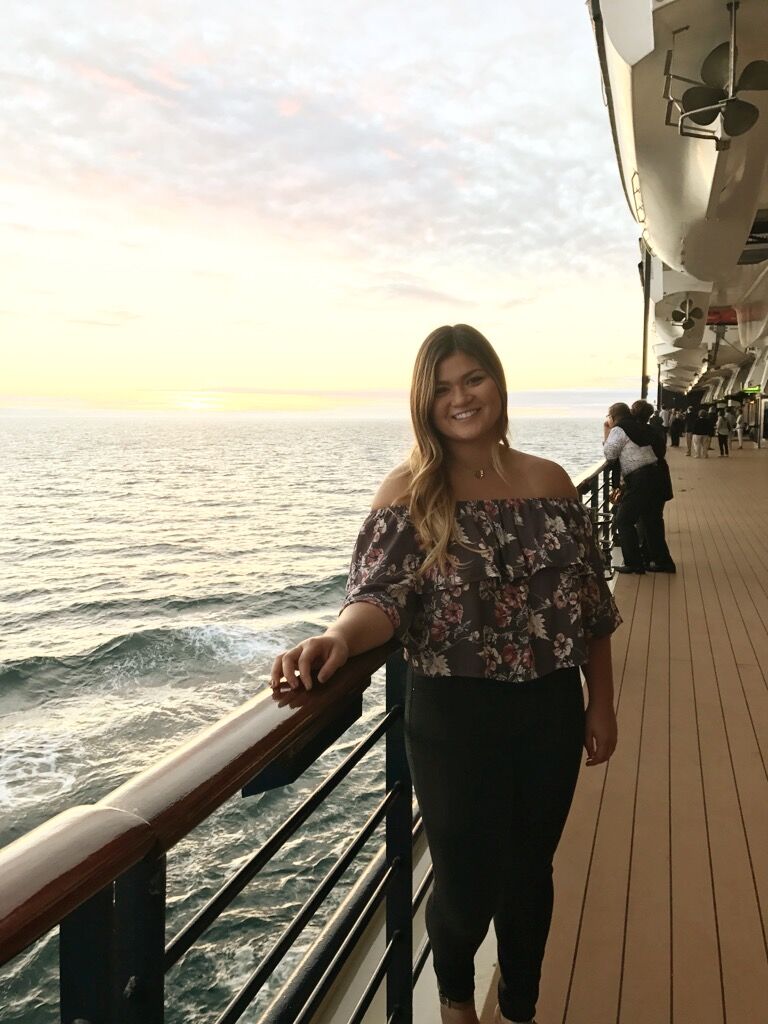 Krysten has been a light in Kat's eye since the day she was born because Kat FINALLY had a female cousin! Growing up, the two have shared so many common interests: baking, dolls, boys, dance, eating...and despite their age & time apart, the two have always been more like sisters. Krysten however, has always been the better "sister." She's sweeter and actually did something with her baking skills (in High School, Krysten had bake sales to raise money to buy school supplies for the less fortunate children in the Philippines and made such an impact that she was featured on the News), she is an incredible dancer,and she is currently majoring in Kinesiology at Long Beach State, so our Grandma can finally say she has a doctor in the family!
Jennifer Hurst - Bridesmaid
Jennifer aka Jennay aka Jen Jen aka The Most Athletic Hurst Child. As a Vet Tech, Jen spends the majority of her time actively looking to perform a thorough check-up on really any animal she sees (most commonly dogs). When Jen Jen isn't performing some sort of medical procedure on an animal, you can find her reading a book on how a dog's mind works or just hanging out with her own dog, Charlie.
When Josh first introduced Kat to his family, Kat was weary of Jennay because she had a "grumpy" look on her face. As the two got to know each other & grow quite fond of one another, Kat realized that Jennay really just suffers from severe RBF. The two cannot wait to be sisters.
Cheryl Coffin - Bridesmaid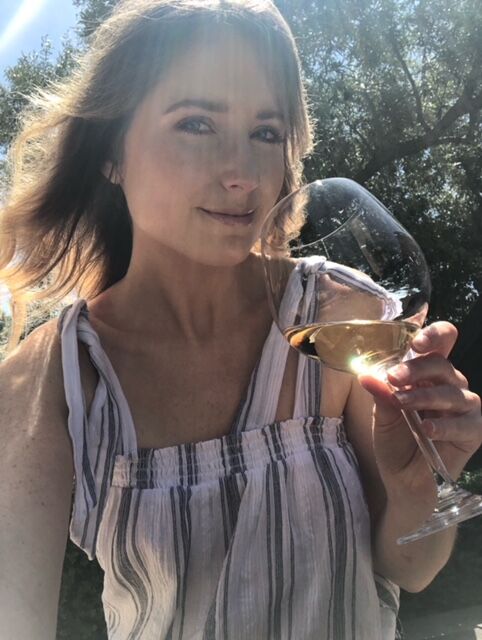 Cheryl, a cat loving, food and wine enthusiast. Cheryl spends a majority of her time drinking wine, researching spas, looking into the latest food trends, and looking for potential cats to adopt. A typical conversation with Cheryl will include a glass of wine and a story about a cat, but please be aware that she does not have a cat (yet), she is just obsessed with them.
Cheryl and Kat met 5 years ago when Josh and Kat moved to sunny San Diego. Kat loves how raw, real, sarcastic, and cynical Cheryl is! The two spend a lot of time eating, literally, they go to all of the best gluten free spots in San Diego, over and over and over again! Kat can count on Cher for literally anything and everything!

Katherine Philbin -Bridesmaid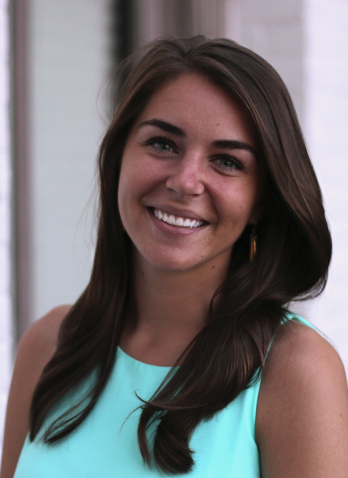 Katherine's career credentials are definitely impressive (she was a department head years before she could legally rent a car), but her (in)ability to walk in high-heeled shoes is not. KP is a dog lover, wine lover, design genius & a walking celebrity news tabloid. She also possesses an angelic singing voice and unparalleled dance moves, best paired with 90's-early 2000's hits.
Katherine and Kat met when she moved here from her hometown, New York, where they became neighbors and instant friends. Kat is most grateful for Katherine's unattached and unwavering kindness and support 24-7.
Sophia Miachika - Bridesmaid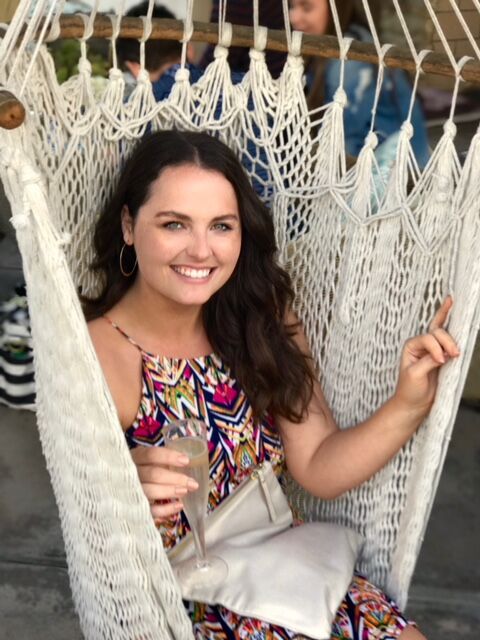 Sophie, San Diego's latest and greatest Realtor! Sophie is widely known for her excellent sense of style and overall class. Soph loves spending time with her dog son Bogey, drinking wine with friends, and brunching! Not only is she a beaut, but she is quick witted, clever, and downright hilarious. Sophie's spirit animal is a unicorn, both are beautiful, majestic, one of a kind, and a little extra!
Sophie and Kat met a few years ago in B-E-A-utiful San Diego! The two became instant friends and have shared many laughs, happy cries, sad cries, hungry cries, doggo dates, you get it...Kat's favorite memory with Sophie is probably when they made her apartment into a late night disco and tore up the dance floor!